My Blog
Posts for: February, 2015
By Beckman Dentistry
February 23, 2015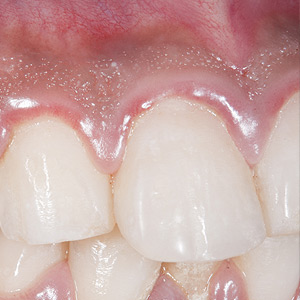 Periodontal (gum) disease is mainly caused by bacterial plaque built up on tooth surfaces due to ineffective oral hygiene. For most cases, treatment that includes plaque and calculus (tartar or calcified plaque) removal and renewed daily hygiene is highly effective in stopping the disease and restoring health to affected gum tissues.
However, you might have additional health factors that may make it more difficult to bring the disease under control. If your case is extreme, even the most in-depth treatment may only buy time before some or all of your teeth are eventually lost.
Genetics. Because of your genetic makeup, you could have a low resistance to gum disease and are more susceptible to it than other people. Additionally, if you have thin gum tissues, also an inherited trait, you could be more prone to receding gums as a result of gum disease.
Certain bacteria. Our mouths are home to millions of bacteria derived from hundreds of strains, of which only a few are responsible for gum disease. It's possible your body's immune system may find it difficult to control a particular disease-causing strain, regardless of your diligence in oral care.
Stress. Chronic stress, brought on by difficult life situations or experiences, can have a harmful effect on your body's immune system and cause you to be more susceptible to gum disease. Studies have shown that as stress levels increase the breakdown of gum tissues (along with their detachment from teeth) may also increase.
Disease advancement. Gum disease can be an aggressive infection that can gain a foothold well before diagnosis. It's possible, then, that by the time we begin intervention the disease has already caused a great deal of damage. While we may be able to repair much of it, it's possible some teeth may not be salvageable.
While you can't change genetic makeup or bacterial sensitivity, you can slow the disease progression and extend the life of your teeth with consistent daily hygiene, regular cleanings and checkups, and watching for bleeding, swollen gums and other signs of disease. Although these additional risk factors may make it difficult to save your teeth in the long-run, you may be able to gain enough time to prepare emotionally and financially for dental implants or a similar restoration.
If you would like more information on the treatment of gum disease, please contact us or schedule an appointment for a consultation. You can also learn more about this topic by reading the Dear Doctor magazine article "Periodontal (Gum) Treatment & Expectations."
By Beckman Dentistry
February 13, 2015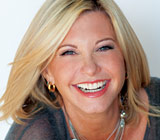 Olivia Newton-John, now in her early 60's, is still a fresh-faced picture of health — with a radiant smile to match. How does she do it? She does it with healthy habits learned from her German-born mother, Irene.
"I love greens, and as many organic vegetables as possible," Olivia recently told Dear Doctor magazine. "From spinach to salads to beets — pretty much any and all greens!"
Olivia credits her mom with instilling her lifelong love of healthy foods. Irene used dark bread rather than white bread for sandwiches and even made her own yogurt — which she used as a topping on baked fruit for dessert.
"Growing up, my mum really taught us some great eating habits," Olivia told the magazine. "When I was a girl in school, all of my friends would have cakes and cookies and fun foods but my mum was all about teaching us to eat healthy foods and to be very aware of what we were putting into our bodies. At the time I was annoyed about it, but looking back now I thank her for teaching me at an early age to eat healthily."
Irene paid particular attention to her children's oral health. "My mum always made us brush and floss after every meal so, once again, like the foods we ate, she taught us early about the importance of great dental hygiene," said Olivia, who has an older brother and sister.
As a mom herself, Olivia passed those healthy habits down to her daughter, Chloe.
"I always insisted on regular dental checkups and limited sugar, especially in soft drinks — they were never in our fridge," she said.
Parents do play an important role in developing healthy oral habits from the very beginning, starting with proper tooth-brushing techniques. By age 2, a brushing routine should be established using a smear of fluoride toothpaste. For older toddlers, parents can use a child's size soft toothbrush with water and a pea-sized amount of fluoride toothpaste. Children need help brushing until at least age 6, when they can generally take over brushing by themselves and also learn to floss.
The point of a good daily oral hygiene routine is to remove the film of bacteria that collects daily along the gum line, and in the nooks and crannies of teeth. Effective daily removal of this biofilm will do more to prevent tooth decay and promote lifelong dental health than anything else.
If you would like to learn more about preventing tooth decay or teaching your child to brush and floss correctly, please contact us or schedule an appointment for a consultation. If you would like to read Dear Doctor's entire interview with Olivia Newton-John, please see "Olivia Newton-John." Dear Doctor also has more on "How to Help Your Child Develop the Best Habits for Oral Health."